Cleaning and Sanitizing:
The 4th Step in the Water Damage Restoration Process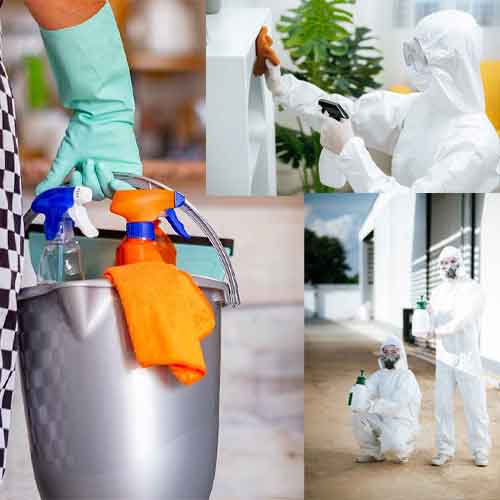 What is Cleaning and Sanitizing, and Why is it Important?
Cleaning and sanitizing a home or business after water damage is the process of removing contaminants that can cause health problems or lead to more extensive repair work down the line, as well as removing dirt and odors associated with mold growth.
Skipping this part of the water damage restoration process for any reason is the same as inviting all kinds of sicknesses, diseases, infections, and other health problems into your home and family. That's besides the fact that the contaminants, bacteria, and other microorganisms can also destroy your belongings.
Because of the severity of this step of the restoration process, it is vital to let the professionals handle it. The contaminants, bacteria, and other microorganisms multiply fast. If your home is not adequately sanitized, you will have an infestation of these contaminants while thinking you are in a safe environment.
What does Cleaning and Sanitizing entail?
After water removal and drying, the cleaning process entails removing any remaining residue and dust, sanitizing surfaces that were touched by water or wet materials, disinfecting all hard goods such as furniture and appliances, and cleaning fabrics in the home with a detergent-based cleaner to kill bacteria and other contaminants.
The cleaning and sanitization process can take one or more forms, including wet cleaning, dry cleaning, and spray and wipe cleaning. It generally includes the following: cleaning, sanitizing, drying (where wet cleaning was used), deodorizing, and mold removal.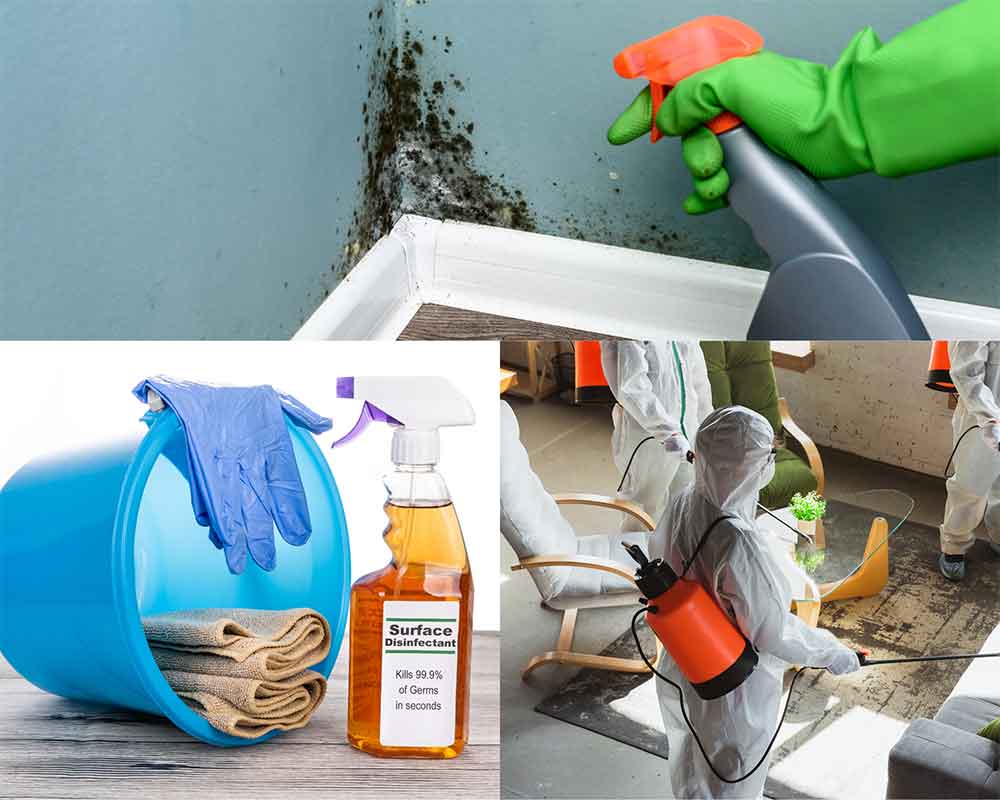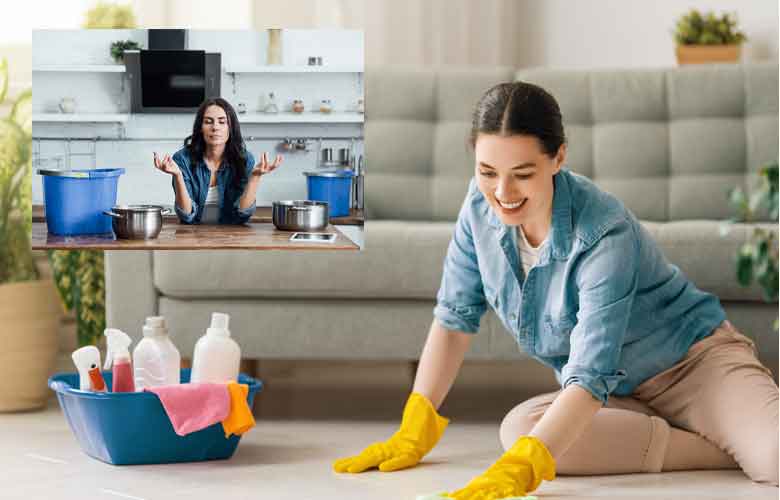 Why you Need the Professional Cleaners from H2O Mold Remediation Gurus
Cleaning should always be performed by experts trained in the safety and sanitization requirements of water-damaged homes. This is important because it can present risks, such as exposure to toxic mold or bacteria if you don't follow proper cleaning procedures. The results of these are health complications and property degradation.
Cleaning is a vital step in restoring your home – but it's also one of the most time-consuming. The sooner you can start cleaning following an event like flooding, sewage backup, or broken pipe leakage, the better.
Our cleaning professionals use a variety of techniques to remove dirt, mildew, mold, bacteria, and other contaminants associated with water intrusion, including cleaning the surfaces of all hard nonporous surfaces with a detergent solution. It also includes cleaning and sanitizing porous materials such as carpet, padding, and upholstery using an EPA-registered disinfectant for water damage restoration (such as ITC's Oxiclean®), and steam or water-mopping the surfaces to remove any remaining residue.
We're a water damage restoration and mold remediation company. We also restore fire-damaged homes.
We take pride in our work, so you can rest assured that your personal property will remain intact for as long as possible during the cleaning process. We will also restore your home or business to healthy living conditions.