Fire Damage Restoration Service
What is Fire Damage Restoration?
Fire damage restoration is the process of removing any fire and smoke damage to your home. It involves removing anything affected by
the fire and smoke and repairing or cleaning what was left behind. Fire damage restoration is very important for both you and your family's health and safety. A lot of homes experience pest infestation due to unsanitary conditions caused by fire damage.
Smoke damage can also cause soot and stains that are very difficult to remove, even with the use of industrial cleaning chemicals. If not adequately handled, strong odors may persist. These factors can all contribute to asthma, allergies, nausea, headaches, and other health problems for your family members.
The devastation done by fire typically goes beyond the physical things the fire burned. It can affect you and your family psychologically. But yes, we can repair fire damage. While it might be impossible to restore whatever was burned to ashes, some things can still be salvaged. And your home can be rebuilt and restored to what it was before the fire.
What Does Fire Damage Restoration Include?
Fire damage restoration includes assessing the damage and eliminating the cause of the fire. It can also include repairs to your home's structure, such as re-hanging walls that firefighters tore down so they could get at the fire. Cleanup also goes on this list, including removing burned remains and repairing any smoke damage left behind.
Water damage restoration is usually a typical part of fire damage restoration. This is because firefighters use a mixture of water and chemicals to put out the fire. When you hire H2O Mold Restoration Gurus to restore your fire-damaged house, we do a thorough assessment to uncover the extent of the damage. Every detail, including when there's been structural damage, is essential to restore your home.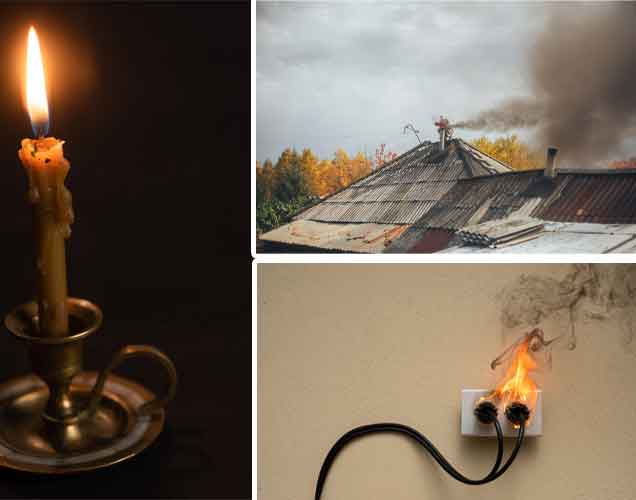 Fire Damage Restoration Process
All fire damage projects are not the same. The exact process of restoring your home will depend on the extent of the fire damage and our findings during the assessment. But the process will look something like what we have outlined below.
The process of restoring a fire-damaged home begins with locating the source of the damage. We locate all areas which have been affected by water, fire, and mold. This includes not only visible areas like walls, ceilings, etc. but also hard-to-reach places like attics, crawlspaces, soaked carpeting, or flooring underlayment.
After we pinpoint all damaged areas to restore, we begin the next step in restoring your home. That includes removing all damaged and unsanitary contents of the house, water extraction (including pulling out wet insulation or drywall), cleaning, dehumidifying to remove excess moisture from the air to prevent mold growth for between 48-72 hours, depending on how bad it is. We also evaluate whether or not we can work on your heating and cooling system safely. If not, we replace it for you.
Once the drying process has been completed (usually around 5-8 days), we perform one final inspection to ensure everything is dry, sanitary, and ready for reconstruction or replacement work. We then call in our construction crew. They'll start the reconstruction process, which usually includes installing new insulation, drywall (in some cases), and floors (if needed). Your furniture will be delivered around this time as well. After
everything is back to normal, we'll schedule a final inspection with you before calling it a job well done!
H2O Mold Restoration Gurus also carries out water damage restoration because of the water and chemicals used in putting out the fire. These chemicals can be toxic and cause different physical illnesses if not adequately handled. In many cases, we will actually begin with water damage restoration before the fire damage cleanup.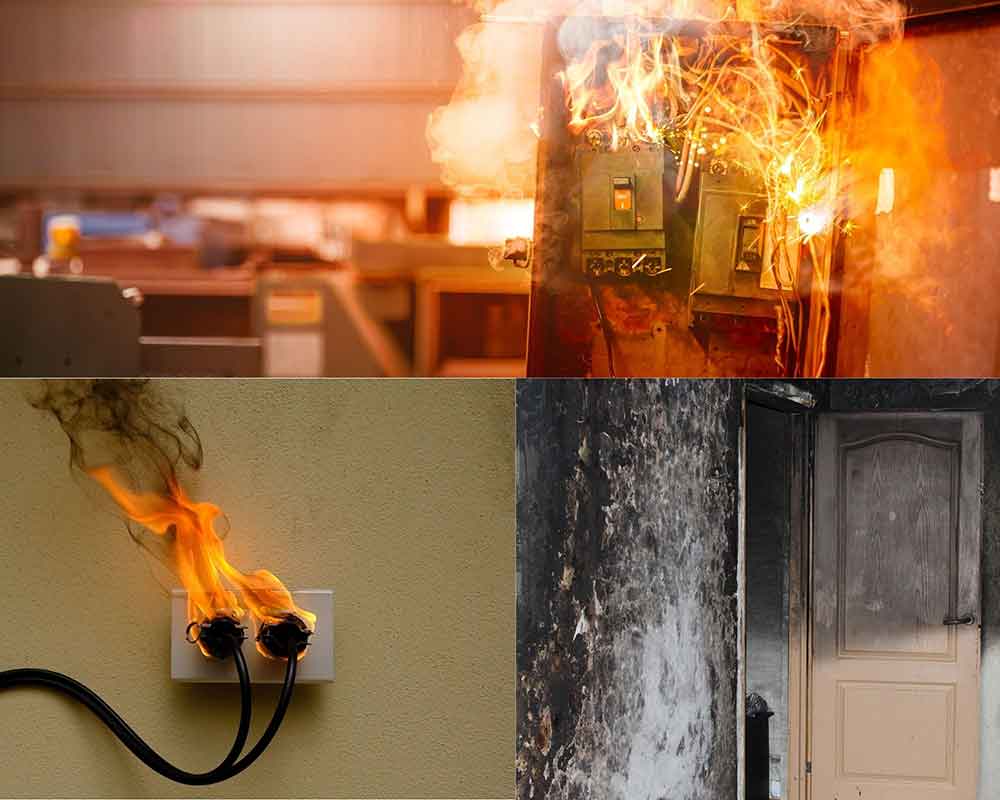 How Much Does Fire Damage Repair Cost?
There's no flat rate for fire damage restoration. It typically depends on how much repair and work has to be done. When you call H2O Mold Restoration Gurus, we will come to your house to give you a free estimate. This will come after the assessment we will carry out. From our findings, we will tell you precisely what we will do and how much it will cost you.
How Long Does Fire Restoration Take?
If there is water damage due to the fire, we will do much of your restoration work simultaneously. If you have much humidity in your house, related mold growth may also be an issue. But if not, it can still take up to three months before things are totally back to normal again.
Call Us Today!
Nobody prays for a fire to happen. But when they do, they can cause a lot of damage and you need to act fast. Call us toll free Toll Free (855) 624-1133 and we'll promptly respond to you. We'll ensure that your
home goes back to favorable living conditions as soon as possible.